Welcome to EPICUR Inter-University Campus!
EPICUR is developing a wide variety of state-of-the-art teaching and learning formats with an emphasis on collaborative teaching and learning. EPICUR courses deal with multilingualism, tackle real-world problems, include interdisciplinary and intercultural perspectives, and aim to inspire critical thinking and autonomous and transformative learning.
For more information about EPICUR visit our homepage at https://epicur.education.
For more information about specific courses, course dates and information on how to register, please click on the appropriate tiles below. Be epicurious!
Latest News...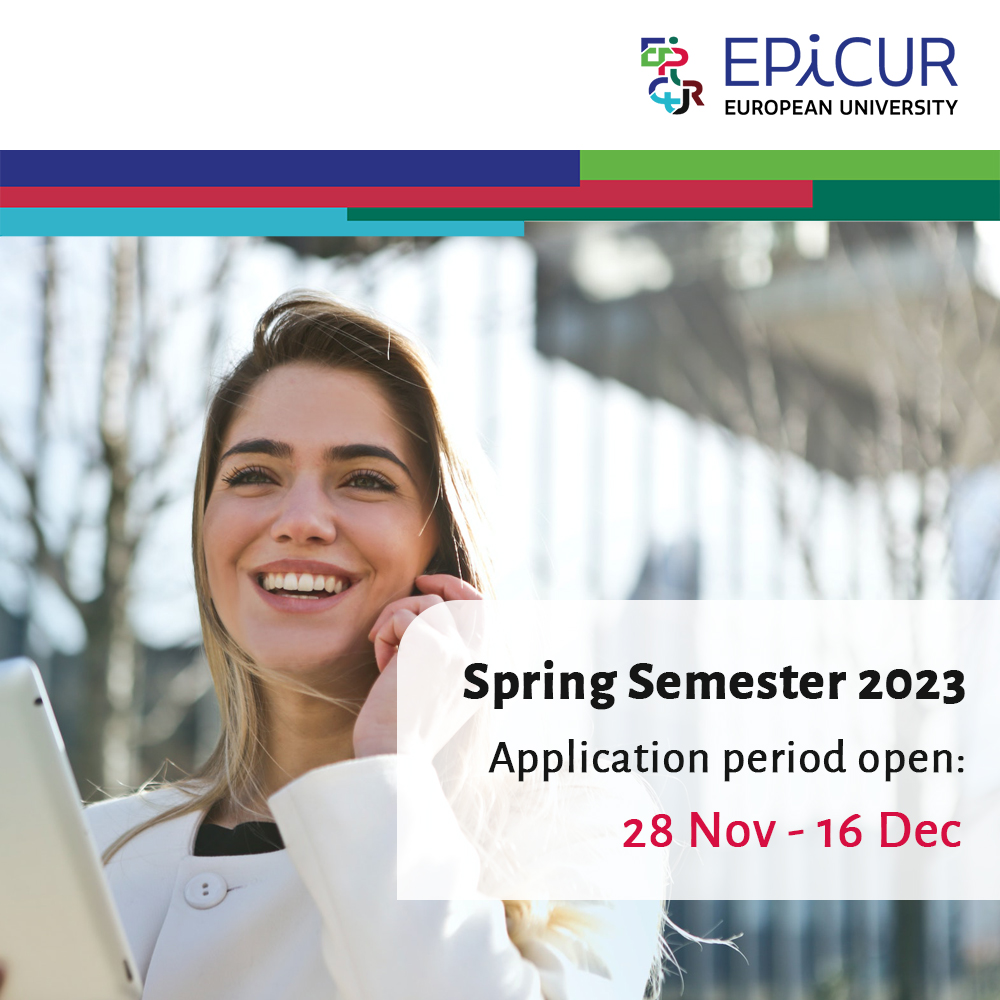 Registration
for our new spring 2023 courses
is now open until 16 December.
More information
here
Information Session EPICUR /
Launch Event European Tracks  
May 06th, 2022 *** re-watch the event
here
***