EPICUR's Liberal Arts and Sciences-inspired flexible learning pathways
Applications for spring 2023 European Track learning ventures are closed now! Keep your eyes peeled for registration for our summer courses!
In spring 2023, EPICUR will offer European Track courses in the fields of

Sustainability

and

European Identities

, open to all students at EPICUR universities from their second year of studies. Embracing the spirit of Liberal Arts and Sciences, you can put together your own tailored curriculum.

The courses offered in spring take place online or in blended formats. Blended delivery usually means that part of the courses will take place online and other parts require physical mobility. For the physical mobility in spring you need to ask your institutional coordinator and/or the instructor if funding is available. Unfortunately, this cannot be guaranteed for spring, since EPICUR is in a transition phase at the moment.
What are 
European Tracks
?
European Tracks are flexible and personalised study trajectories centred around a real-world challenge. In each challenge area, you can complete an

EPIC Mission

- a transdisciplinary research project which you will take on together with peers from across the alliance - and/or

EPICUR learning ventures.

All students at EPICUR universities can apply for the European Track from their second year of studies.
In the academic year 2022/23, EPICUR will offer European Tracks in the following challenge areas: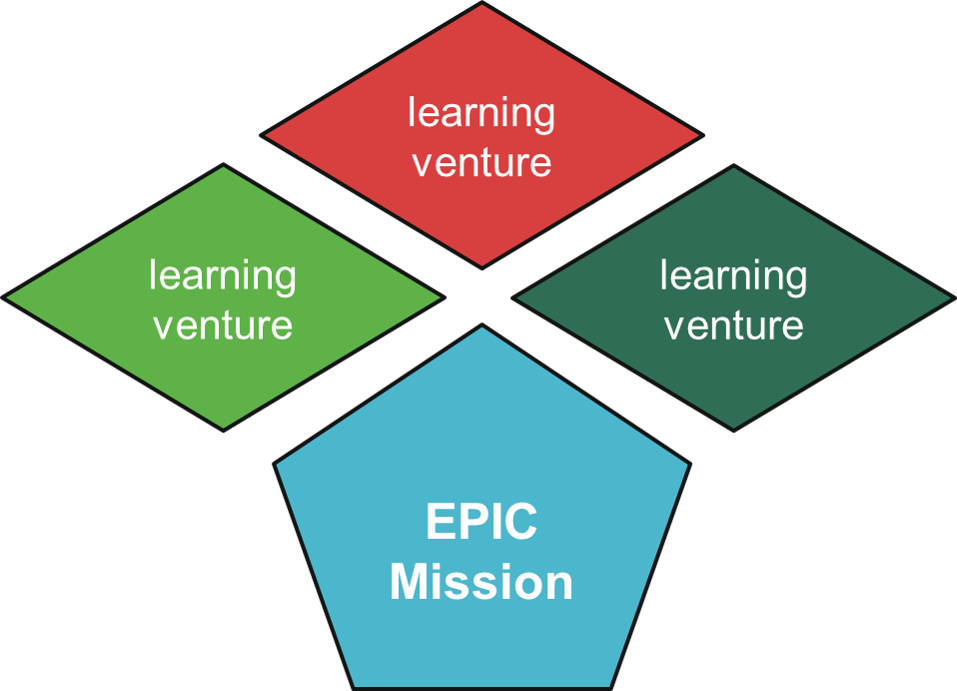 Natural and Societal Sustainabiliy
Sustainable innovations and social justice  

Transformative cities 

Sustainable resource management   

   

Education and communication for sustainable development 

Inner development and sustainability
Cultural Change and Contested European Identities 

Memories and Images of Europe 

European Futures 

Language and Culture 
Mission enrollment deadline has passed. New EPIC Missions will be announced in Spring 2023. The information below is just FYI.
EPIC Missions are group projects in which students from across Europe come together to tackle real-world challenges on behalf of real-world stakeholders with the academic support of their mission guides. EPIC Missions are blended mobility opportunities that start with an in-person kick-off event, followed by online collaboration throughout the mission period and a physical reunion at the end. 
The missions consist of two parts: a team mission (from August until January) and a solo mission (to be completed by August the latest). The EPIC Mission is worth 9 ECTS credits. It is possible to only complete the team mission (until January 2023) for a total of 6 ECTS.
In the academic year 2022/23, EPICUR offers seven EPIC Missions in collaboration with external stakeholders from across the continent. The EPIC Missions start with an asynchronous pre-kick-off phase from mid-August and an on-site kick-off event in Vienna from 22-26 August (accommodation provided; travel costs may be reimbursed; tbc). The final presentation will take place in January 2023; the Capstone event in August 2023.
Mission 1 (ECOLAS): A 21st Century Education for Europeans
ECOLAS is a consortium of liberal arts and sciences programmes and colleges in the European Higher Education Area. Our mission is to advance the principles and practices of the liberal arts and sciences within European higher education especially at the Bachelor level. We provide resources for faculty, staff and students interested in the integration of liberal arts principles into existing programmes or for the creation of new programmes.
ECOLAS believes that the skills associated with the liberal arts and sciences embody those sought by employers, researchers and problem-solvers. The pedagogical strategies employed in LAS learning teach students to think critically, communicate effectively, work collaboratively, and understand problems and their solutions from a variety of points of view. While some stand-alone projects like the University College model offer the most thorough LAS education, the current challenge is to find ways to integrate principles and practices of LAS learning into traditional models of higher learning especially at the Bachelor level. We think that this kind of education, interdisciplinary and skills oriented, is ideally suited to realizing the goals of the European Identities track.
Mission 2 (Social City, Vienna): Education and communication measures for climate, nature and sustainability
Tracks:
Sustainable innovations and social justice
Transformative cities
Education and communication for sustainable development

In 2014 the Austrian non-profit association "Verein Social Innovation Wien (SIW)" established the platform "Social City Vienna", which brings together Vienna's brilliant minds full of social ideas, creates a network for community engagement, and provides a fertile ground for social innovation. We are a hub for social innovation because social development benefits us all. We make social innovation easier and optimise stakeholder interaction to increase the efficiency of new processes. We bring thinkers and doers together and support know-how transfer between individual innovators and established organisations.
We recognise potential and support the communal and private social innovation that makes Vienna so liveable. We create connections and link the individual points on the Viennese innovation map to create a social city for all Viennese people. We awaken creative potential, promote talents, and create awareness of innovative ideas – because they are the seeds of social development. In our co-working space, we develop new projects with our various partners from different departments of the local municipality, NGOs, social start-ups, the social, health, financing and economic as well as the creative and education sector.
About the challenge
Social City Vienna is currently working on a new project called "StadtWald" or "CityForest", which is planned in a green oasis in the middle of the urban centre of Vienna. This new co-working, event, and learning space should become a hub for an innovative green future and participation in the urban neighbourhood. The site offers a lot of possibilities to experience and learn about nature while being within the city. For workshops with a focus on young people as well as educationally disadvantaged groups, one key challenge will be, how to communicate on topics like climate, nature, and sustainability adequately. How can we reach out to people, who rarely deal with this kind of issues in their everyday life? Which kind of education or communication measures can be chosen to not only inform them about these future relevant topics, but to involve them in solving the problems ahead?
Mission 3 (La Nef des Sciences, Mulhouse): Energy transition and citizenship: reinventing the link between energy and way of life
Tracks:
Transformative cities
Education and communication for sustainable development
European futures

La nef des sciences is a Mulhousian non-profit organisation that disseminates and promotes the co-construction of knowledge for a shared scientific, technical and industrial culture.
The Nef des sciences is also:
A team committed to making science accessible to everyone.

A place of 280 m2 in the heart of the University of Haute-Alsace (Campus de l'Illberg) for a scientific culture in connection with research.

Exhibitions, animations, events, cross-disciplinary educational tools.
As a Science Center, the Nef's aims include:
the dissemination of knowledge and scientific knowledge by means of our vulgarisation activities (animations, conferences, exhibition, etc.).

the questioning of research within society through our scientific mediation actions (discussion games, debates, citizen projects, science cafés, etc.).
support for professionals thanks to our commitment to the coordination of scientific cultural projects, the training of cultural actors, the orientation of young people or the animation of networks.
About the challenge
In June 2020, the last nuclear reactor of the nuclear power plant of Fessenheim was definitely shut down. This event marked the beginning of an important transition for this cross-border territory. More than just an energy transition, it is an opportunity to redesign the area into a sustainable territory that will impact the whole socio-ecosystem. To shape this mutation, a Project of the Future (Plan d'avenir du Territoire de Fessenheim or PATF) was signed in Febuary 2019. The objective of the PATF is to become a role model in the reduction of the ecological and spatial footprint but also a European reference for decarbonisation.
The PATF brings European universities to collaborate (Eucor and EPICUR network) around transition issues and its socio-economic impacts as well as challenges connected to the technical recycling for the decommissioning of nuclear plants.
This transition cannot happen without the citizens' supports as it implies radical changes which will redesign our lifestyles and the link between energy and citizenship.
In the light of Smart Grids, the transition becomes an immersive technological experience around energy efficiency and its restrained use; it turns the passive consumer into an information producer – a "prosumer" – who becomes part of a network of stakeholders.
This new citizenship requires to go further than mere technological deployability by questioning the legitimacy of the change, the perception and social reception of this transition.
In other words, this transition triggers the need for discussions, exchanges, and mediation in order to reinvent some uses. This project carries with it the issue of the citizen engagement into this environmental transition and the ability to imagine what the transition has to offer in terms of opportunities and what the individual can do with it.
Mission 4 (Solare Zukunft e.V., Freiburg): House of Sustainability
Tracks:
Sustainable resource management
Education and communication for sustainable development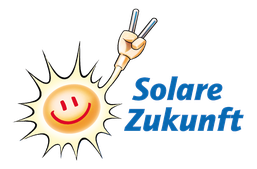 We are an association in Freiburg with the main aim of promoting the dissemination and use of renewable energy, as they play an essential role in a sustainable future for all. In our daily work we follow the concept of "Education for Sustainable Development" (BNE) and hope to inspire and fascinate as many people as possible for clean energy and hence to drive forward the urgently needed energy transition. Our target groups are mainly children and students, but also adults and teachers/pedagogues whom we offer trainings in the fields of (renewable) energy, energy saving, future visions, etc.
About the challenge
Our vision is a "House of Sustainability" in Freiburg – a place full of knowledge, action and positive vibes.
In times of climate crisis and many other challenges such as shortage and pollution of drinking water, poisoning of soil and air and the rapid loss of biodiversity that we are facing, we think it is essential to concentrate all forces and knowledge locally and cooperate globally. We want to establish a place where valuable knowledge is shared and ideas are developed and realized. In consideration of the climate goals and reports of the IPCC there is no time to waste! Following UNESCO principles within Education for Sustainable Development (ESD) we want to address "the interconnected global challenges we are facing, including climate change, environmental degradation, loss of biodiversity, poverty and inequality".
We plan to have a sustainable place with renewable energy systems where you can get advice for the installation of renewable energy facilities, as well as bake your bread in an outdoor solar kitchen. In the meantime, you can visit a solar art exhibition on the site or watch a movie in our bike cinema while cycling to produce the needed energy. A little garden and fair/organic café complement the place. Moreover, a repair café, training offers e.g. for (balcony) solar panel installation, solar cooker construction or citizen participation workshops etc. will be part of the concept.
Freiburg is well-known as a "green city" – we think that this city needs such a place where all the energy of so many dedicated people is concentrated and the network and forces for a sustainable future are strengthened. The focus will be on the comprehensive topic of 'energy', but many related future-relevant subjects such as sustainable food and CO2 neutral building and mobility will be included as well. Anyway, it´s all connected!
The challenge for the Epic mission project is to come up with a concept for such a place in Freiburg, including all aspects such as financing, possible location, stakeholders, general conception and needed structures.
Mission 5 (Center for Inner Sustainability + SDG Hub at University of Southern Denmark): How can inner sustainability become part of the teaching and everyday life at universities?
Track:
Inner development and sustainability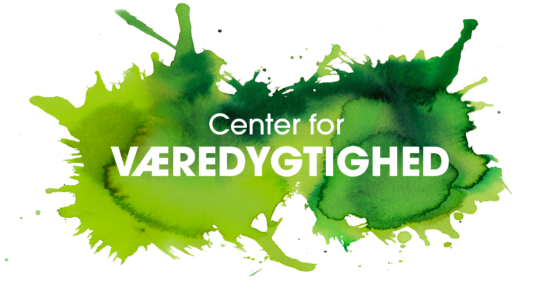 The challenge is posed by a consortium between Center for Inner Sustainability and the SDG HUB at the University of Southern Denmark The Center for Inner Sustainability has existed since 2013 and is a Danish independent think tank that works with the concept of inner sustainability. The center provides consulting services, counseling, lectures, workshops and sparring on inner sustainability. In 2022, the center, in collaboration with the University of Southern Denmark, conducted a research-based conference on inner sustainability and the SDGs. The SDG HUB at the University of Southern Denmark main task is to support the work on sustainability and the UN's sustainable development goals at SDU.
About the challenge
You can say that inner sustainability has two main spheres:
Our state of being

: In Denmark alone, 35,000 people are on sick leave every day due to a poor mental work environment. Similarly, a UK study shows that 80% of those studying in higher education reported symptoms of stress or anxiety. This shows that is not only the planet's ecosystems that humans have brought imbalance to. We ourselves have also become more stressed, depressed, and burnt out than ever.

Our beliefs and convictions

: This could be our self-image, our world view, our relationship with nature and our consciousness. These are inner anchors and compasses that form exterior systems and technologies, from economical thinking to the algorithms of social media. They are maintained and reproduced through our norms, language, storytelling, rituals, and rules/laws. They influence our individual daily actions, consciously and unconsciously. The inner "settings" are a kind of foundation for the exterior reality.
There is therefore every reason for dealing with both external and inner sustainability. Not as two distinct phenomena, but as something connected. Many European universities have launched initiatives to limit the university's negative impact on the climate and the environment. Similarly, universities are using research and education to contribute and develop solutions to the sustainability challenges. Whereas few universities have taken up the challenge in terms of making inner sustainability part of the institutions' strategies, study and work environment, or operations. The challenge for you will be to develop an idea or inspiration catalog of tools, methods, and concrete project ideas on how universities can make inner sustainability part of the teaching and learning, operations, and study and work environment. In this work you can choose to work with questions like:
How can inner sustainability be implemented in teaching in specific subject areas?

How can teaching methods be designed to support students' inner sustainability?

How can one support the inner sustainability of the students on campus in terms of interior design, rules, culture, etc.?

How can one support the inner sustainability of the employees on campus in relation to interior de-sign, rules, culture, etc.?

How can the university contribute to generating momentum in society for the spread of inner sustainability broadly?
As a starting point, it may be helpful - or even essential - for you to examine your own and others' understandings of inner sustainability. The Center for Inner Sustainability will be available to support this journey.
Mission 6 (Badisches Landesmuseum, Karlsruhe): Tackling today's challenges together: How can museums foster debate and collaboration?
Tracks:
Cultural change and contested European identities
Memories and images of Europe
European futures
Language and culture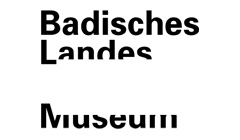 The Badisches Landesmuseum is the major cultural history museum for the Baden region. Its objects represent 50,000 years of international cultural history: World culture, regional history and regional everyday culture are brought together and interlinked to form a large cultural-historical show. In the run-up to a general renovation, a new museum concept was developed that focusses on participation and empowers visitors to become active users of the museum. A central element in the implementation of the new museum concept is digital pilot projects that consistently bring together digitality and participation and empower citizens to shape their own museum experiences.
About the challenge
Our world faces many societal challenges and rapid transformations on a global scale: digitization, climate change, a global pandemic and the ongoing decay of democratic values create an urgency to take action and actively shape our collective future together.    With their wide-ranging collections and their status as trustworthy places of scientific exploration, museums are well suited to become places of debate and problem solving. By embracing digital tools, they even have the potential to become international network hubs.    The Badisches Landesmuseum has been building a variety of digital tools to empower participation, dialogue and creativity: apps for rapid response interactions with museum collections, digital platforms for debate, participatory outdoor exhibitions as well as a user account for community building with a focus on younger audiences.    Your EPIC Mission is to build on this infrastructure to develop a concept for the Badisches Landesmuseum that focusses on (1) digital events and formats that are most attractive to students in order to (2) make the museum a relevant place to meet, discuss and work together.
Mission 7 (City of Thessaloniki): Transformation of an urban stream section
Track:
Transformative Cities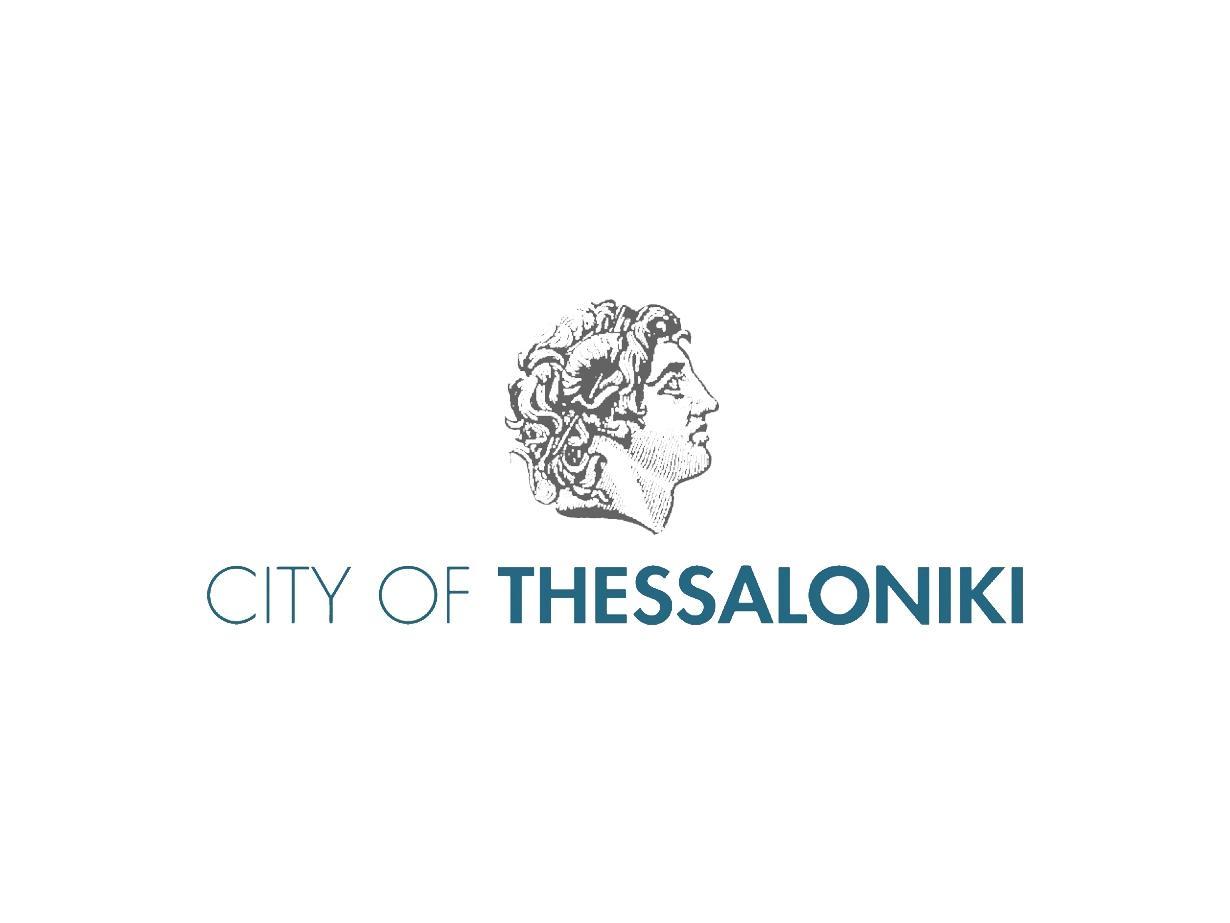 The Municipality of Thessaloniki, Greece, is a Public Local Authority (Local Administration). It has a population of 325.000 and is the 2nd largest in Greece, after the Municipality of Athens, while the metropolitan area of Thessaloniki has a population of about 1.000.000 inhabitants. The Municipality is the main public stakeholder representing the local authority for the city of Thessaloniki. It aims to the development of the city of Thessaloniki in several levels referring to civil, technical and cultural matters, through the provision of services, the coordination of the public instruments, the solution of the city's problems and the general supervision of the law's implementation.
The Municipality is an extended organisation in both the horizontal and vertical sense. It consists of several Directorates/Departments, having different responsibilities, such as: Directorate of Operational Planning & Information Technology Systems, Directorate of Administrative Services, Directorate of Financial Services, Directorate of Cultural Services, Directorate of Technical Services, Department of Environmental Services, Department of e-governance, etc. All the Directorates/Departments of the Municipality are staffed with highly skilled employees of various expertises (i.e., engineers, environmental scientists, agronomists, computer engineers, etc.).
About the challenge
The aim of the mission is to contribute to upgrading of an urban stream section, in a densely built area of Thessaloniki, Greece. The target section is shown in the map of Figure 1, Photo 1 and Photo 2.
The stream as a whole has an important role in protecting a substantial part of the urban fabric from floods. The target section lies between the Praxagora and Lambraki streets and its length is approximately 250 m. In contrast with the immediate downstream part, which has evolved into a recreation area, it is almost inaccessible.
Upgrading may include:
Improving access.

Cleaning of the stream bed and planning its protection from illegal littering.

Upgrading of vegetation with local species.

Implementing ecological rainwater management techniques to handle local rain runoff.

Planning of recreation activities.
All interventions should take into account the hydraulic function of the stream and the safety of those approaching the stream area.
Students participating to EPIC mission should propose viable solutions, based on good practices, which they know either from their personal experience or from literature research. Moreover, an in situ social research on the attitudes and preferences of the inhabitants of the neighboring buildings could be very useful.
Archive: EPIC Missions 2021/22
In the pilot EPIC Mission 2021/22, Bachelor students tackle some of the big questions of our times on behalf of external stakeholders. In the pilot edition, the City of Freiburg and the German-American institute Carl-Schurz-Haus in Freiburg were the external stakeholders. The problems that these clients brought to the table were: 
Mission 1 (Carl-Schurz-Haus, Freiburg): Across the Atlantic: How can art support relations between the EU and the USA?
Today, we are all faced with never-seen-before challenges and changes on a global scale. Things that were considered stable only a few decades ago have turned out to be fragile, such as the roles Europe and America play on the global stage. The strong post-war connections between and the supposedly shared values of the US and Europe have been crumbling on many levels. The Carl-Schurz-Haus in Freiburg has organised readings, exhibitions and courses dedicated to the relation and understanding between Germany and the US. Your EPIC Mission is to develop a concept for the Carl-Schurz-Haus that (1) demonstrates what cultural events and formats are most appropriate to depict today's situation and (2) discusses how different target groups can be reached. 
Mission 2 (City of Freiburg): Combining sustainable & smart: How can Freiburg promote green digitalisation?
There are several challenges awaiting cities in the future: new urbanisation trends that reshape cities and their surroundings, changes in lifestyles and preferences, demographic developments, overburdened infrastructure, tourism, air and noise pollution, management of limited resources, etc. In many places around the world, city councils and private companies are trying to tackle such problems with manifold interconnected initiatives whose purpose is to build the infrastructure and services for the new cities of the 21st century. Your EPIC Mission relates to issues the City of Freiburg is trying to address: Would Smart City technologies have a benefit for Freiburg? How could they be made beneficial? And what is the perspective of different stakeholders on these technologies?
All you need to know about the EPIC Missions
All students at EPICUR universities are eligible to apply from their second year onwards. Places are limited to 50 in the 2022/23 edition. Applications will open on 16 May.
Upon completing the team mission, you will be able to...
actively engage in finding profound solutions to real-world problems 

collaborate in interdisciplinary, virtual teams, including collaborating with actors from different fields of practice across cultures and borders  

identify and apply appropriate research methods connected to the topic of your respective mission  

apply project management and design thinking skills in ambiguous and complex projects 

successfully communicate and present relevant information 

demonstrate understanding of theories, concepts and methods relevant to solving a given problem in the field of your respective mission
Upon completing the solo mission, you will be able to...
reflect on your individual learning journey, values and perceptions 

identify and verbalise individual learning achievements 

illustrate how different knowledge areas and perspectives contribute to the solution of a real-world problem 

act as multipliers of your learning experience 
You will have the invaluable experience of working on a societally relevant problem with peers from all over Europe and thereby add a truly European and transdisciplinary element to your studies. Furthermore, upon completing the mission, you will receive certification for 9 ECTS credits. 
You may also be eligible for an EPICUR European Track Certificate (currently in development) if you complete additional learning ventures thematically relevant to your EPIC Mission (thematic and key competence courses), service learning and/or extra-curricular learning (tbc). Recognition of credits towards your study programme is possible if approved by the responsible entity at your home university.
Participation itself is free. Furthermore, EPICUR will pay for your accommodation for the kick-off and might be able to (partially) reimburse travel costs (final approval pending).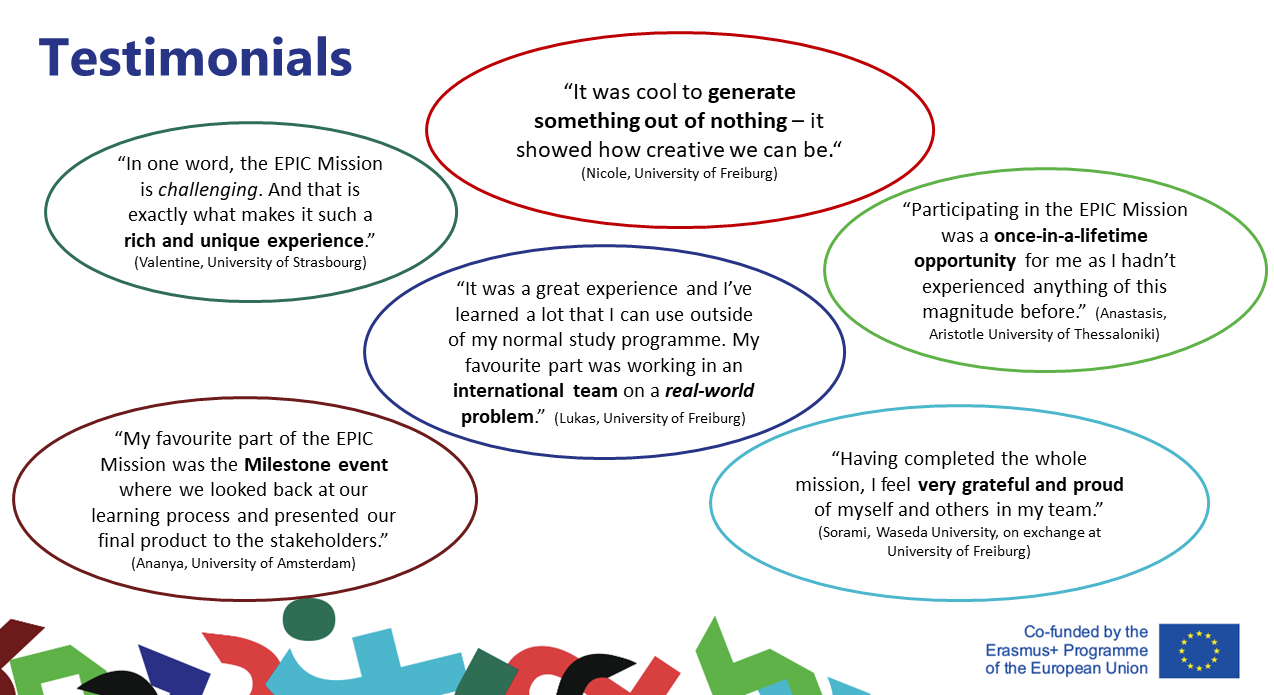 If you have any questions regarding the EPIC Missions, please contact the organising team at: epicur@ucf.uni-freiburg.de
If you face any technical issues with your application, please contact the IT Support at epicur-vurs@auth.gr
What are
EPICUR learning ventures
?
EPICUR learning ventures are all learning activities apart from the EPIC Mission that you complete within a challenge area, such as:
thematic courses

key competences courses

internships

service learning

research placements
These count as EPICUR learning ventures towards your European Track if
they are offered by EPICUR or otherwise have an international/European component 

they have a workload of at least 3 ECTS / 90 hours *

you can demonstrate that they are related to your challenge area / EPIC Mission
* related activities with a smaller workload can be combined to count as one EPICUR learning venture
European Track Certificate
EPICUR is currently developing a flexible concept for a European Track Certificate that you will receive upon completing a European Track (see graphic below for one possible example of certifying participation in the European Track). More details will follow here once the concept has been adopted.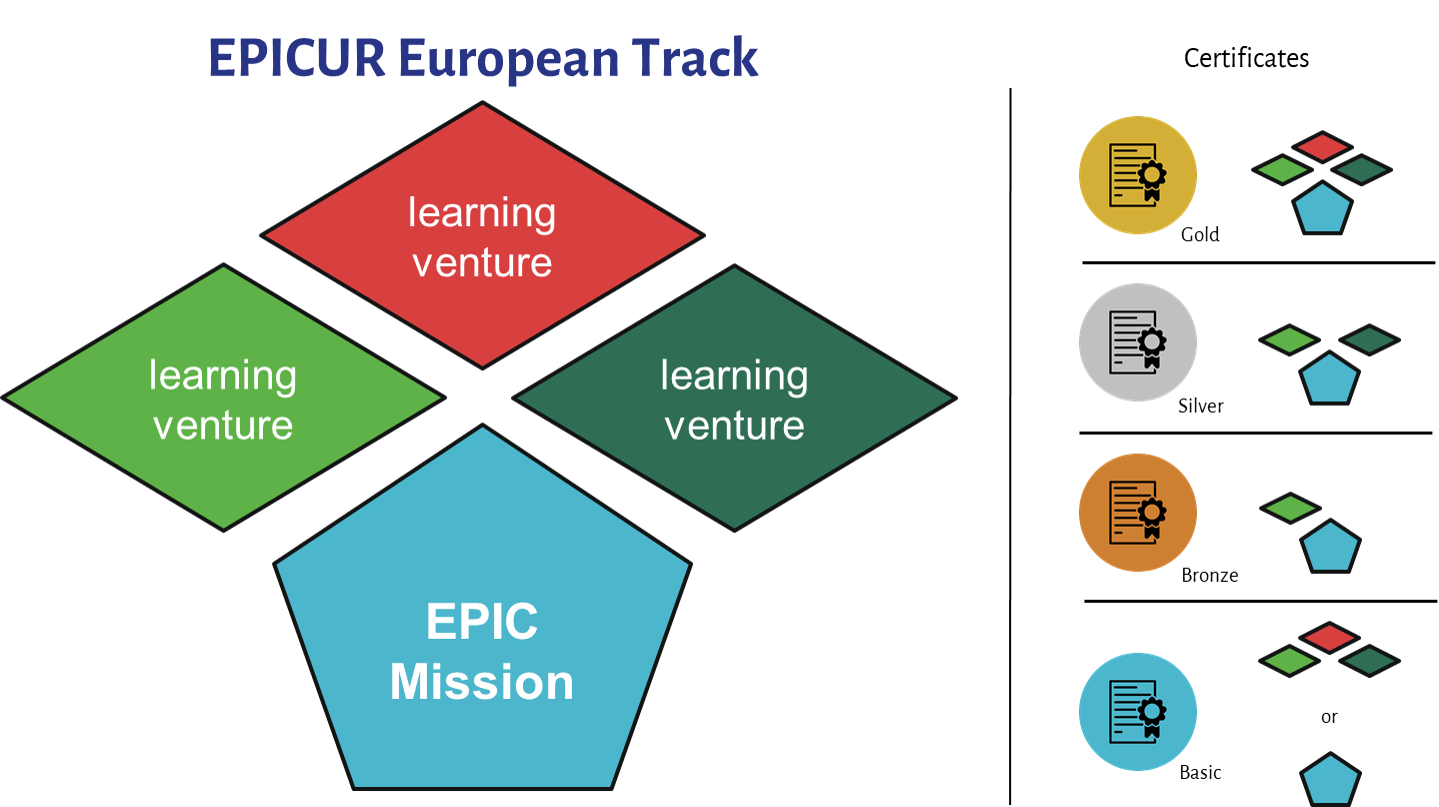 About Liberal Arts and Sciences
Liberal Arts and Sciences programmes recognise the need for true interdisciplinary collaboration in order to identify and tackle the societal challenges facing the world today. Particular emphasis is placed on promoting intercultural awareness and understanding, on the development of critical analysis and reflection, and on the ability to provide leadership and to make articulate and persuasive arguments.
EPICUR is developing a wide variety of state-of-the-art teaching and learning formats with an emphasis on collaborative teaching and learning.  These courses deal with real-world problems, include interdisciplinary and intercultural perspectives, and aim to inspire critical thinking and autonomous and transformative learning. The wide variety of state-of-the-art teaching formats include joint and parallel courses, joint block courses, excursions and summer schools, on-location and digital. 
In the EPICUR European Track, you have the chance to take key competence courses and/or courses in the two thematic areas "Natural and Societal Sustainability" and "European Identities", each of them inspired by the LAS tradition.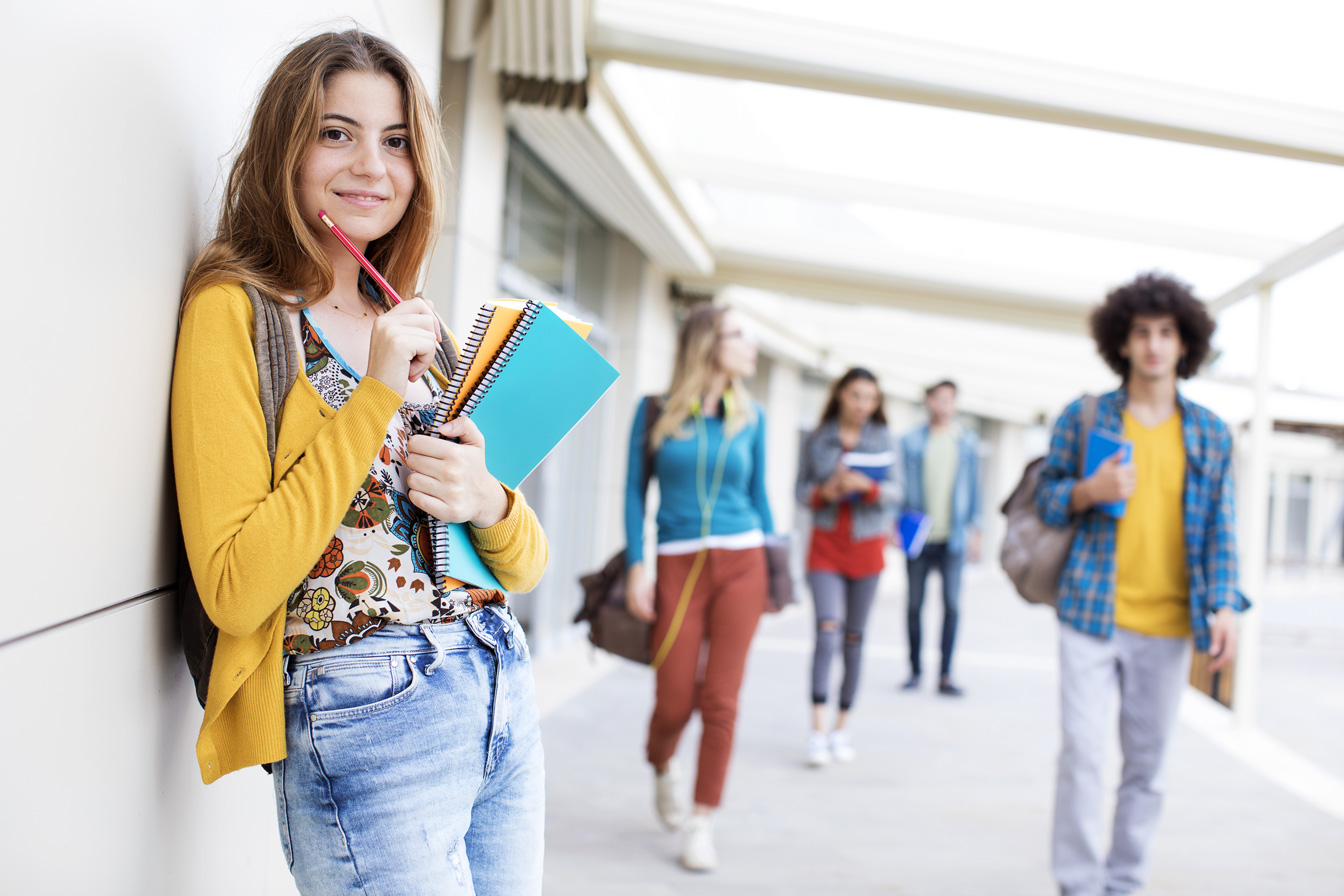 Hint:

 For the best overview, filter for challenge areas by using the navigation bar in the top left corner of the course catalogue.
Course Catalogue: Sustainability
Course Catalogue: European Identities
Video:
European Tracks explained
Notes regarding credit recognition
Please check with the EPICUR contact at your home institution to determine whether you can gain ECTS to count towards your programme of study (e.g., as an elective). If this is not possible, the course may still be taken as an extracurricular activity.